A city with a limitless future and endless opportunities
Calgary is the place where bright minds and big ideas come together with an unmatched spirit to help solve global challenges. Like the mountains that surround us, big things are happening here. In Calgary, the possibilities are everywhere. What's in the water in Calgary is a signature entrepreneurial spirit, a supportive business environment with some of the most affordable Class A downtown office space in North America, and an enviable lifestyle with a Rocky Mountain playground just one hour's drive away. It's no wonder Economist Intelligence Unit ranked Calgary as one of the top 10 most livable cities in the world.
See for yourself
Economy
in Depth
Calgary has more than 100 corporate head offices, the most per capita of any Canadian city, and is home to more than 700 startups, many in tech. Go in depth on Calgary's economy, labour market, demographics, real estate and industries with Why Calgary: Our Economy in Depth report.
Economy snapshot
Lowest Corporate Income Tax Rate

At 8%, Alberta has the lowest corporate income tax rate in Canada.

One of the Most Livable cities

Calgary is one of the Top 10 most livable cities in the world.
Source: Economist Intelligence Unit, 2023

5G Ready + Connected City

Calgary is 5G-ready with carrier-agnostic dark fibre networks.
3RD MOST DIVERSE CITY
Calgary is the 3rd most diverse city in Canada with 120 languages spoken.
Source: Statistics Canada, Census 2016
AFFORDABLE
Housing is affordable with the median price of a single-family detached home at $399,000 CAD.
Source: 16th Annual Demographia International Housing Affordability Survey Q3 2019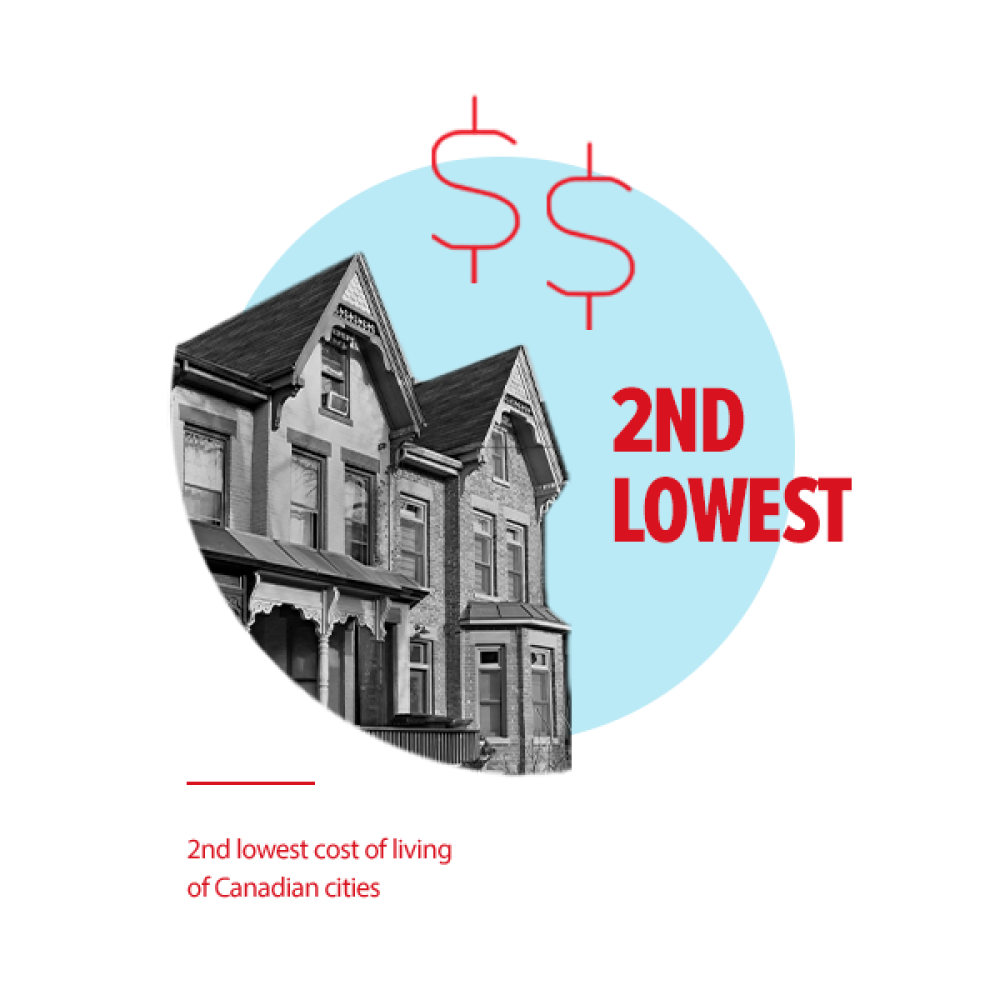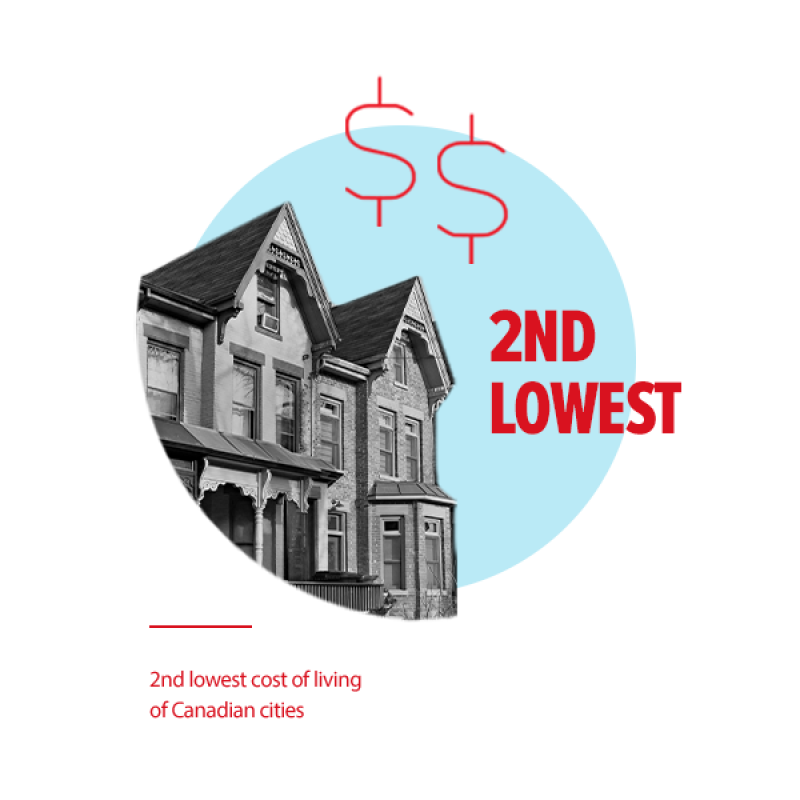 SECTORS

DRIVING OUR ECONOMY

A digital transformation is happening across all of Calgary's industries. Our digital transformation spend is projected to grow by 13% from 2021 to 2024, representing $7.5 billion (in spending by Calgary businesses). Calgary is driving towards the next generation of a sustainable, inclusive and resilient innovation ecosystem. From fueling and feeding to healing and moving, Calgary has a long-established innovation ecosystem that's attracting international investment.
Calgary
Tech Stories
Calgary's game-changers, innovators and visionaries are putting our city on the map for solving the world's greatest challenges — right here.
That's the nice thing about Calgary: if you ask, someone is there to help or point you in the right direction.
Local intel
Use our LocalIntel microsite to discover Calgary's business climate, research industry trends, analyze competitors and customers, and much more.
Visit Website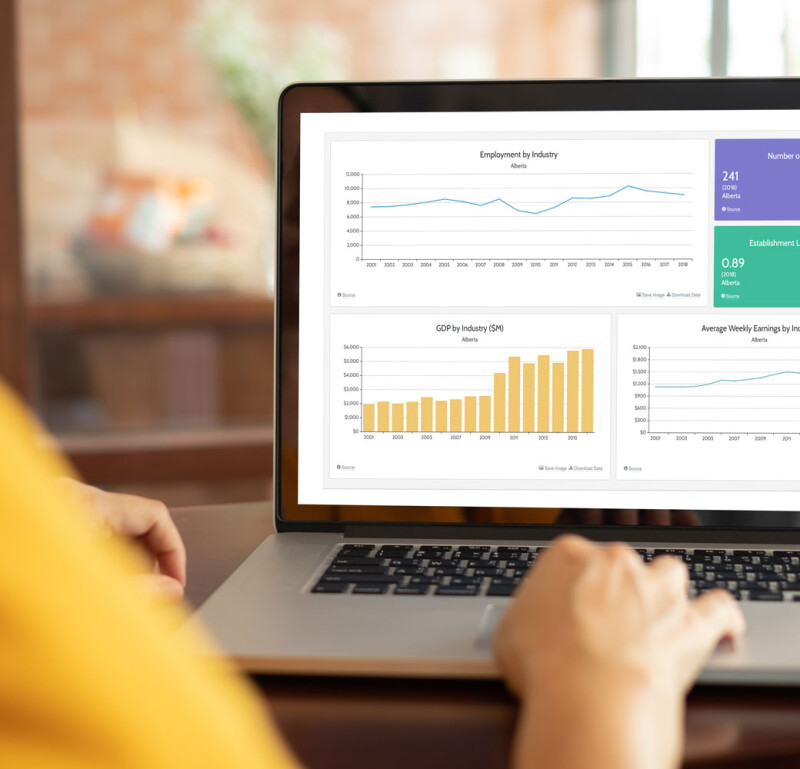 Access to support and funding
All levels of government are committed to welcoming new businesses. With the lowest tax rate in Canada and one of the most generous R&D tax incentives of G7 countries, Calgary is your best bet.
Investment Trends in Calgary
In 2020, Calgary saw venture capital investments totaling $353M, a 160% increase in value over the previous year. Notable large investments in Calgary over the past few years include:
Where is Calgary
Calgary is connected to everything — connecting over 18 million people per year to over 140 destinations globally. Canada's sunniest and most liveable city is home to 1.5 M people in the Calgary Metropolitan Area (CMA) and is conveniently located within a 60-minute drive to Banff and the Rocky Mountains and a one-hour flight to Vancouver, Seattle and the Pacific Ocean.
A vibrant, multicultural city of 1.5 million people, Calgary's strengths are rooted in our values - innovative, entrepreneurial, and inclusive. Home to diverse industries, we are a city that embraces change and change-makers. Whether it's feeding, fueling, healing, or moving, Calgary is helping solve the world's problems through the adoption of transformative technologies. For any company embracing digital transformation, Calgary is the ideal city to grow your business.
Explore Investment in Calgary