Digital transformation (DX) is quickly becoming the largest driver of creative solutions and technology investments among Calgary businesses. It's projected that Calgary's creative industries sector will spend $566 million on DX between from 2022 and 2024, making way for gaming, esports, immersive technologies, animation, and visual effects to be key engines of growth.
Animation & Visual Effects Growth Strategy
Alberta is positioned to be a leading centre for digital media productions in Canada and a destination for global animation and visual effects (VFX) talent and studios. Alberta's Animation and VFX Growth Strategy identifies four pillars to position the industry for sustainable, long-term growth and establish the province as an interdisciplinary digital media production hub.
Read Highlights
Read Full Strategy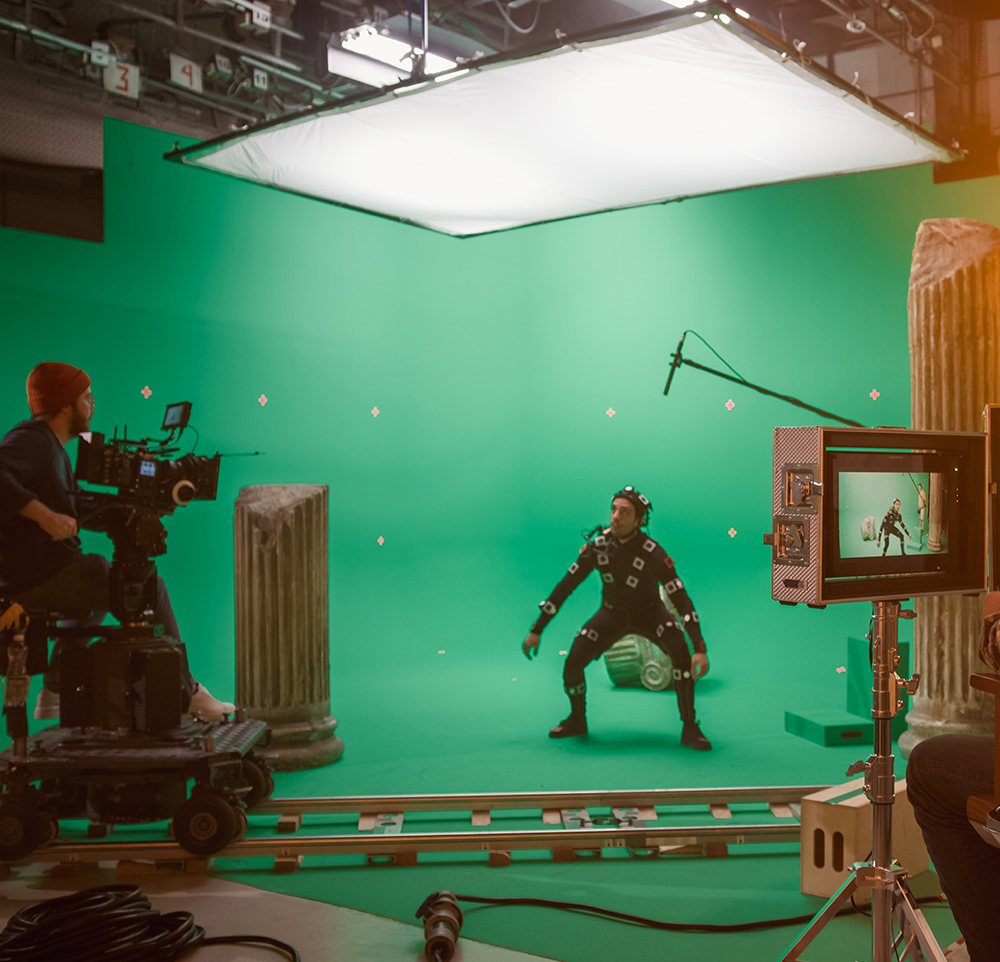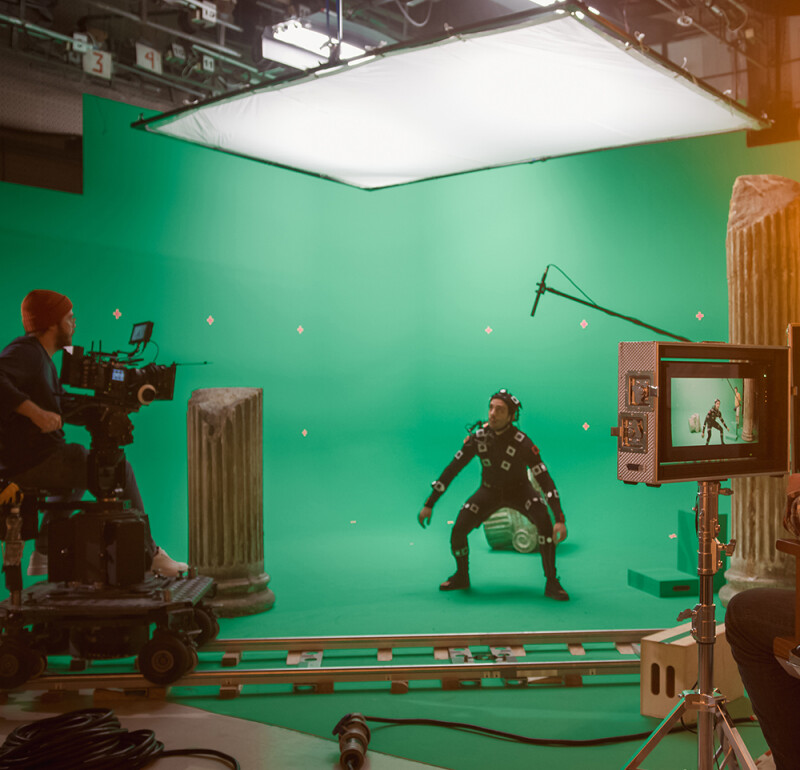 Developing
top talent
Calgary has a growing pipeline of technical and digital media talent. We have the talent you need - our education institutions are constantly evolving their programs to meet the needs of the new economy. Our workforce is young, smart, productive and active.
Funding


Resources

Calgary is one of the most cost-competitive major cities in North America to operate in. The city offers affordable property and utility costs including low real estate rental rates in the downtown core. Calgary also has the second-lowest commercial property taxes of major Canadian cities. Beyond affordability, Alberta has funding options to help take your business to the next level.
Get connected to the
community
Investing in digital transformation
IDC Canada forecasts an estimated $7.5 billion will be spent in Calgary through 2022 with local companies leading the $18.4 billion forecast to be spent in Alberta. Spending on technologies and services will enable digital transformation of business practices, products, and organizations across all industries.
Learn More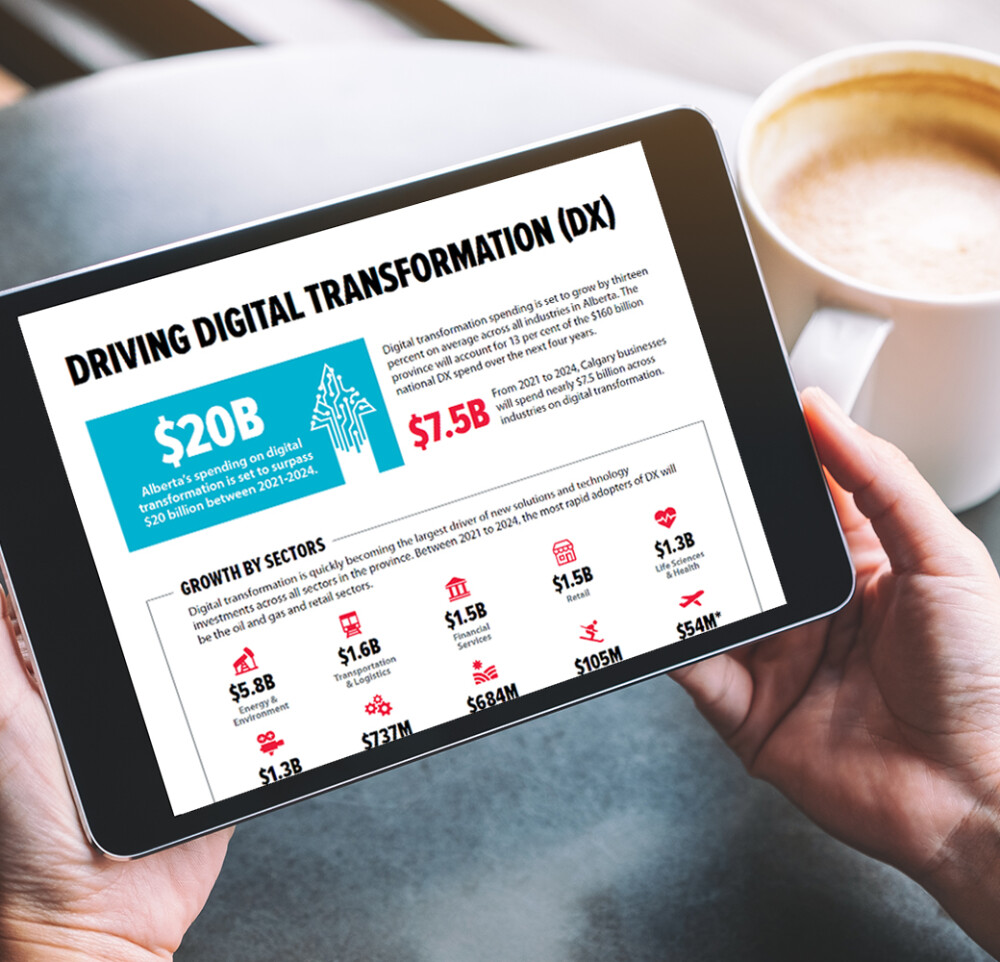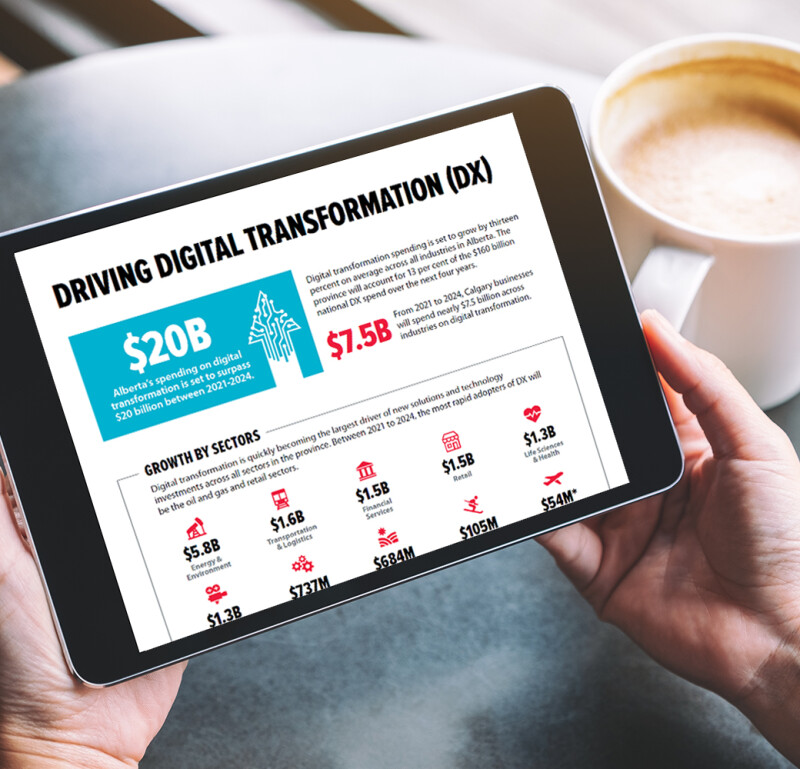 Calgary is an opportunity-rich city
Our interactive investment map highlights the foreign direct investment (FDI) that has taken place in the Calgary area over the past 6 years. Explore Alberta's digital economy through the Start Alberta digital platform, a useful tool for exploring our tech community and ecosystem.
Explore Investment in Calgary
Explore Alberta's digital economy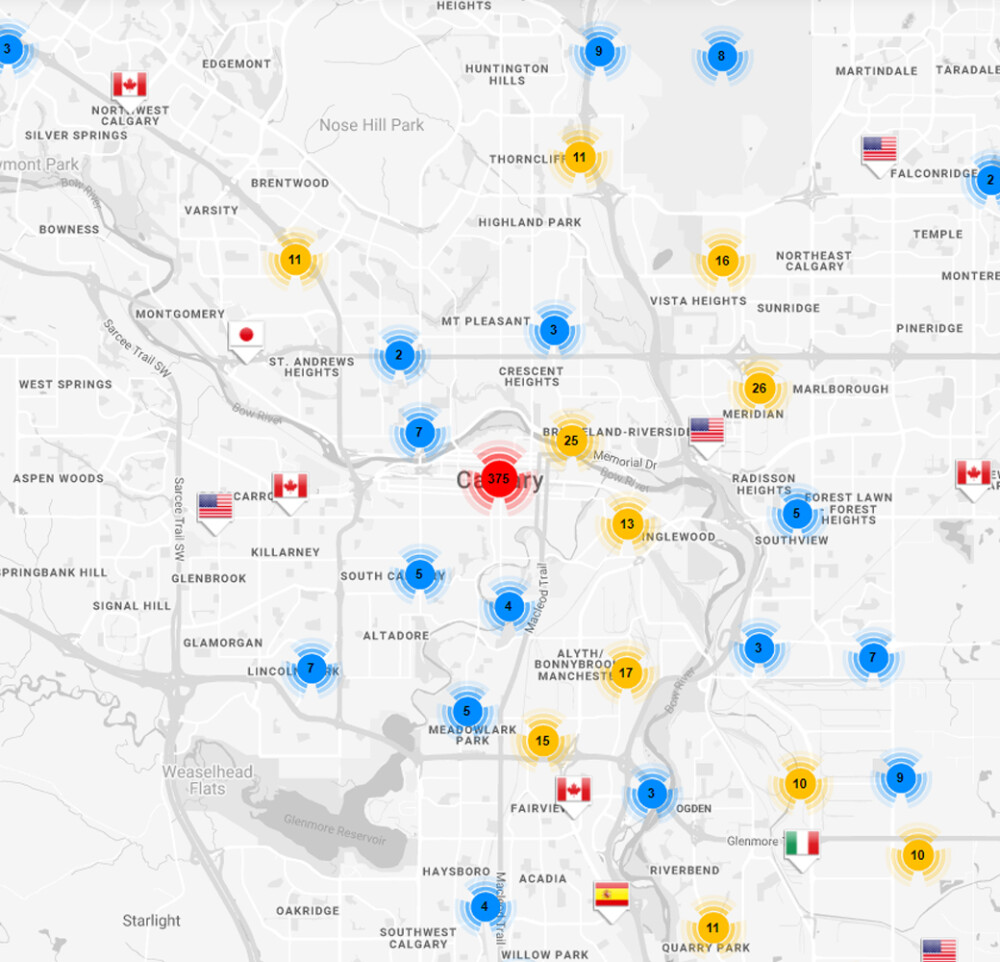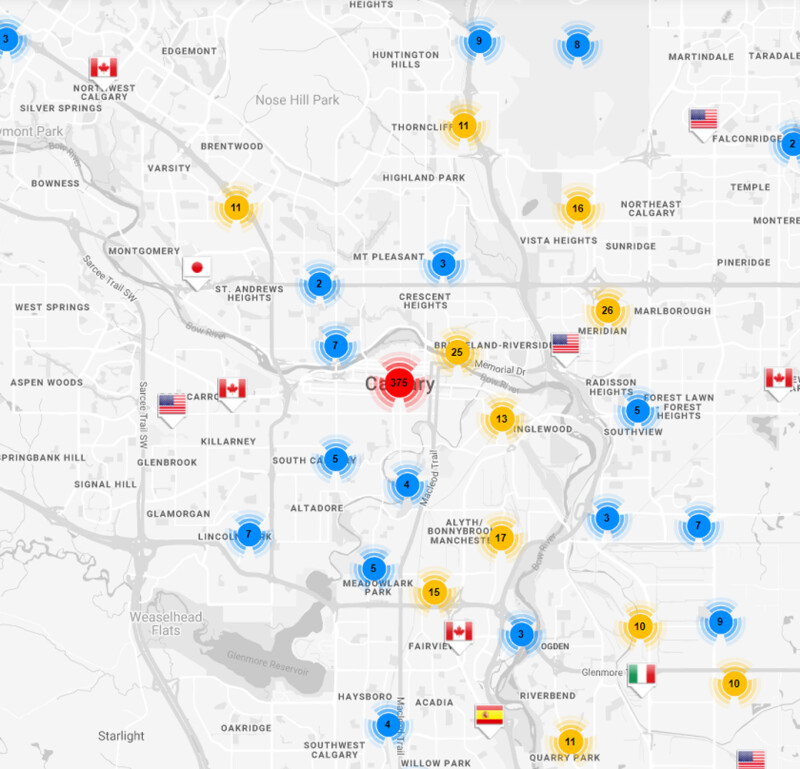 There is a shift happening to Calgary's economic landscape and tech is at the forefront.

Gaming
Calgary's gaming ecosystem is experiencing rapid growth. There are more than 60 companies working on video games and/or immersive media products and services. A recent Nordicity survey found that over 200 people were working in the video games and immersive media industry in Calgary – with 70 per cent of companies looking to hire roughly 5 or more people in the next year.
Calgary Game Developers Association
The Calgary Game Developers Association has over 1,100 members, the majority of which are readily available talent.
View Website
Gaming company growth
Thin Air Games aims to build 10 to 20 gaming companies per year over the next three years.
View Website
Alberta-made games
Digital Alberta's Albertan-made games dashboard boasts a list of over 170 games made in the province, 65 of which are on Steam and 92 on Itch.
View Website
Rapidly-growing memberships
Membership in the gaming subsector in Calgary is growing fast: Twitch Calgary currently has 620+ members whitle the Calgary Unreal Engine Meetup has 180+ members.
Esports
Esports has taken the world by storm in recent years, integrating itself into popular culture and attracting global investors. Newzoo has predicted the global market forecast for the global video game industry to be around the $218 billion USD mark by 2024.
The Alberta Esports Strategy is a cross-provincial effort with Calgary and Edmonton partners to showcase the economic viability of the Esports industry, as well as strategize on best practices of growing this sector in our province.
Alberta Esports Strategy
The esports industry is booming as gaming becomes the top choice of entertainment for millennials and Gen Z. With a forecasted value of $1.6B USD globally, the esports industry offers a billion-dollar opportunity in Alberta. Explore how Alberta is ready to seize the billion-dollar opportunity in the Alberta Esports Strategy.
Animation

and visual effects

Animation and visual effects (VFX) are a dominant force in the creative and digital tech landscape. The global spend for the animation and visual effects market is expected to reach $289.4B USD by 2026. In 2021, the animation and visual effects industry in Alberta generated a total of $10M in GDP.

Calgary's cost effective and business friendly environment, along with funding opportunities for this sector provide a great location for you to grow your studio.

Post-Production, Visual Effects and Digital Animation Grant (PPG)
Immersive
technologies
There are more than 60 companies working on immersive media and digital technology products and services in the city. Low operating costs and accessible space, mixed with the right talent and an unmatched quality of life, make Calgary a smart move for your Digital Media & Entertainment business.
Digital
Media
Calgary's corporate landscape creates consistent demand for digital advertising services and commercial digital content creation. Our diverse industry leaders will be your partners as you unlock the potential of doing business in Calgary.
Calgary's shift to tech, the amazing business community and our strong partnership with Calgary Economic Development, our expansion to Calgary made a lot of sense.

Calgary has access to a unique blend of talent that has allowed us to scale our business globally and given us world-class talent to serve our international client base.

Want to learn more? Get in touch
Contact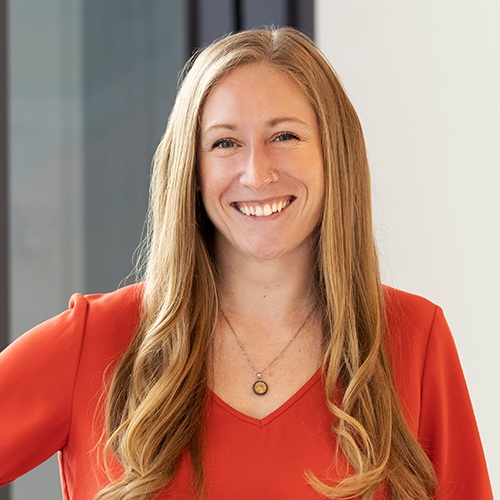 Tori Romano
Business Development Manager, Digital Media & Entertainment