$20 billion
Calgary companies will lead the $20 billion spend on digital transformation in Alberta from 2021 to 2024.
DOWNLOAD DX FACTSHEET
Digital spend by the numbers
The impact of digital transformation in Calgary and Alberta at a glance.
13% year-over-year growth

The data from IDC Canada forecasts an estimated 13 per cent year-over-year growth in DX spending across all industries in the province.

$7.5B digital transformation spend

Between 2021 to 2024, Calgary companies are forecasted to spend $7.5 billion on digital transformation in the city, representing 37 per cent of the total DX spend throughout the province, the highest percentage of all municipalities in Alberta.

13% of projected DX spend in Alberta

Alberta is forecasted to account for approximately 13 per cent (over $20B) of the projected $160 billion DX spend in Canada by 2024.
Digital transformation across sectors
Digital transformation is quickly becoming the largest driver of new solutions and technology investments across all sectors in the province.
Find out more about Calgary's key sectors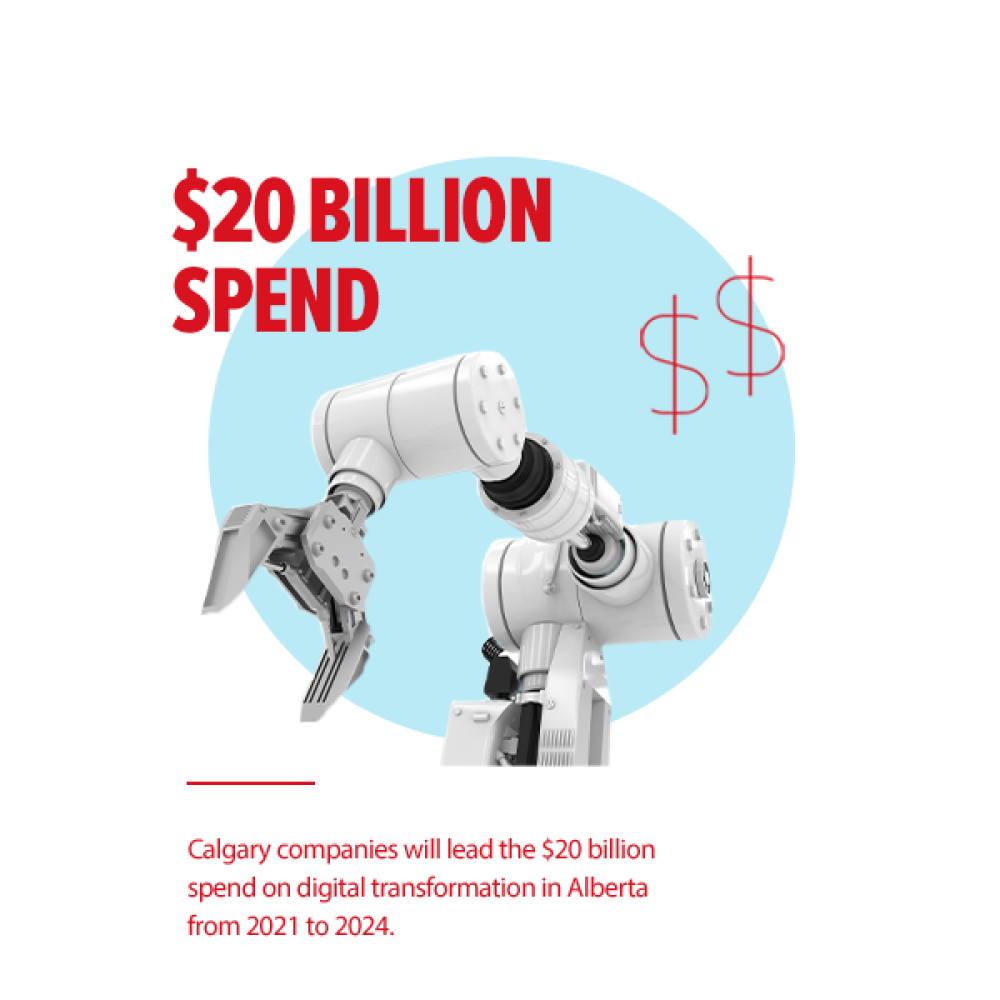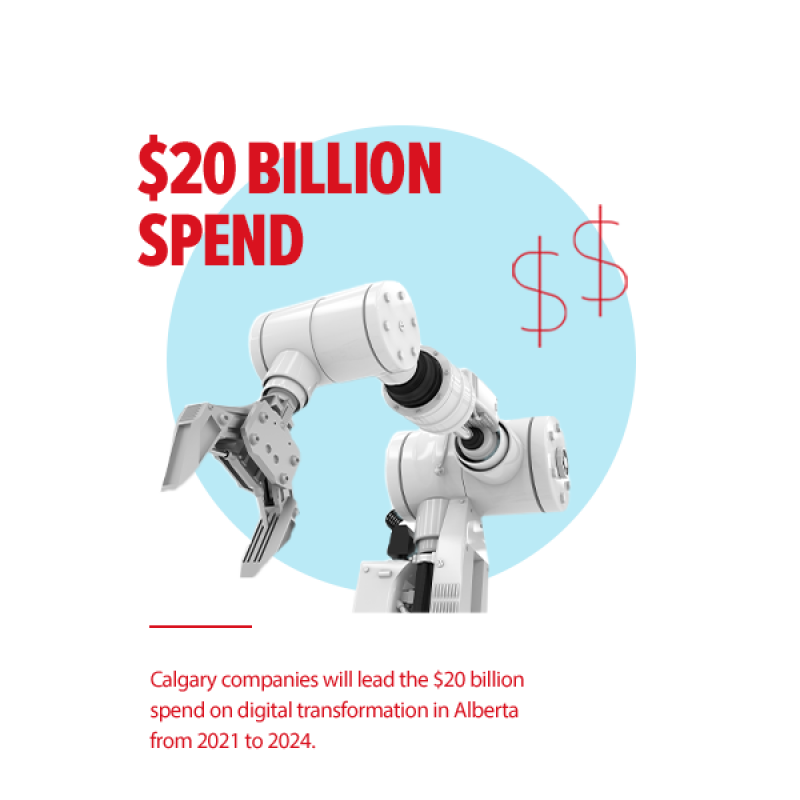 Learn more about IDC
The Worldwide Digital Transformation Spending Guide examines the digital transformation opportunity from a use case — technology, industry, and geography — perspective.
The IDC DX Use Case selector has been carefully designed to allow you to access information based on industry and function.