Filming in Calgary
Film permits are required to film any theatrical motion picture, television program, television commercial, music video or commercial still photography, on streets or property under the jurisdiction of the City of Calgary.
Please review and use the Location Manager Checklist to guide you through the process and requirements.
Locations Checklist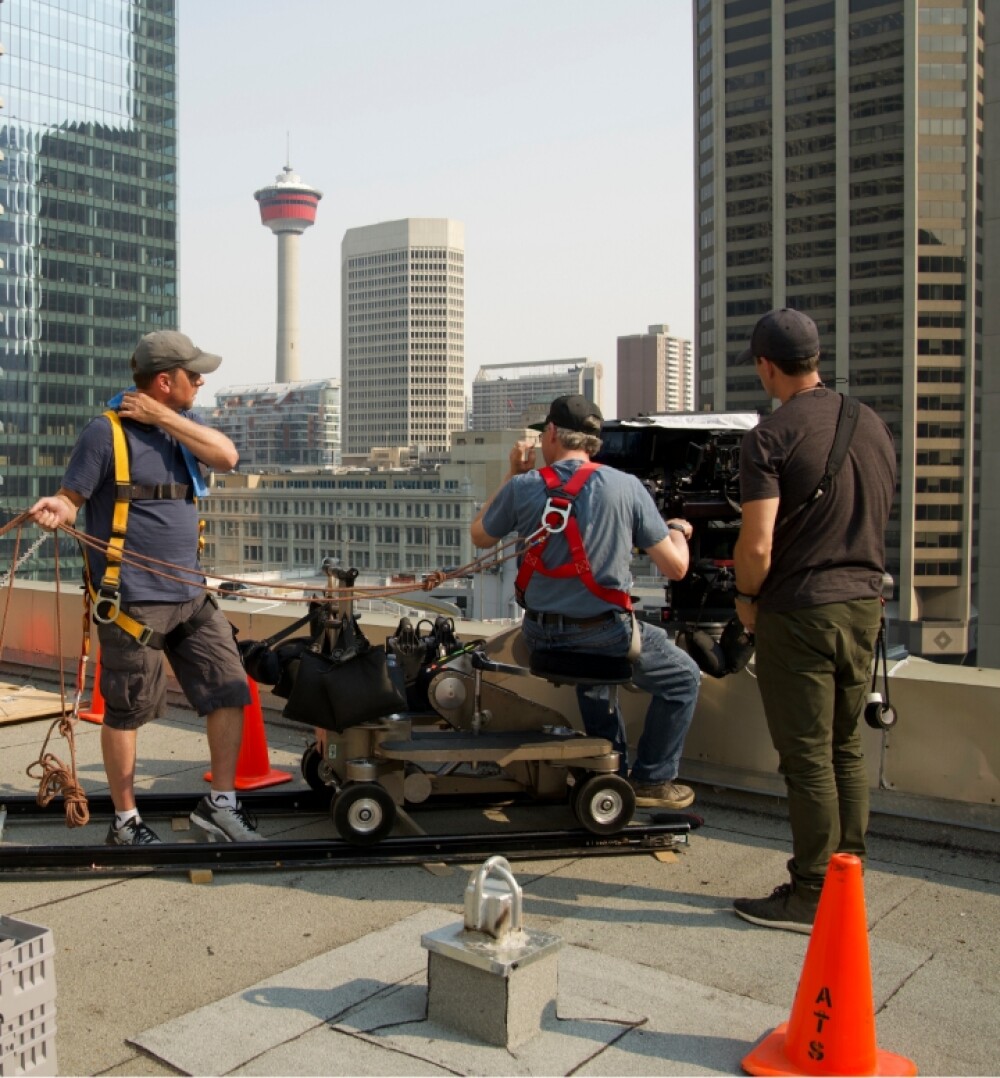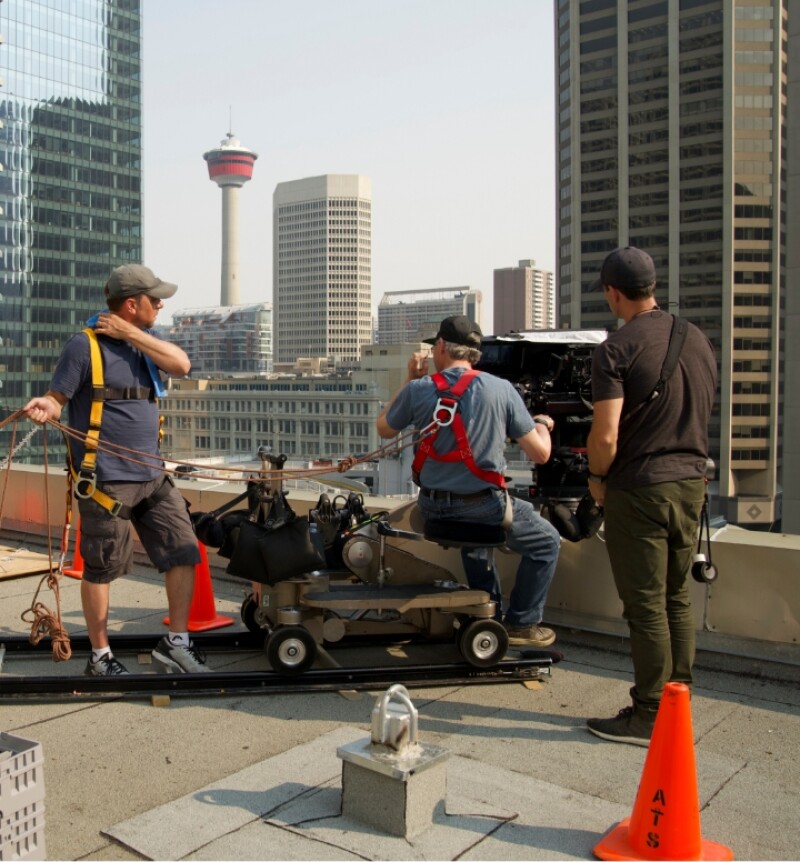 Permit exceptions
The permit requirement does not apply to television stations preparing stories for news or current affairs programs. Similarly, it does not apply to businesses or individuals retained by City of Calgary business units to prepare training or promotional materials for City purposes.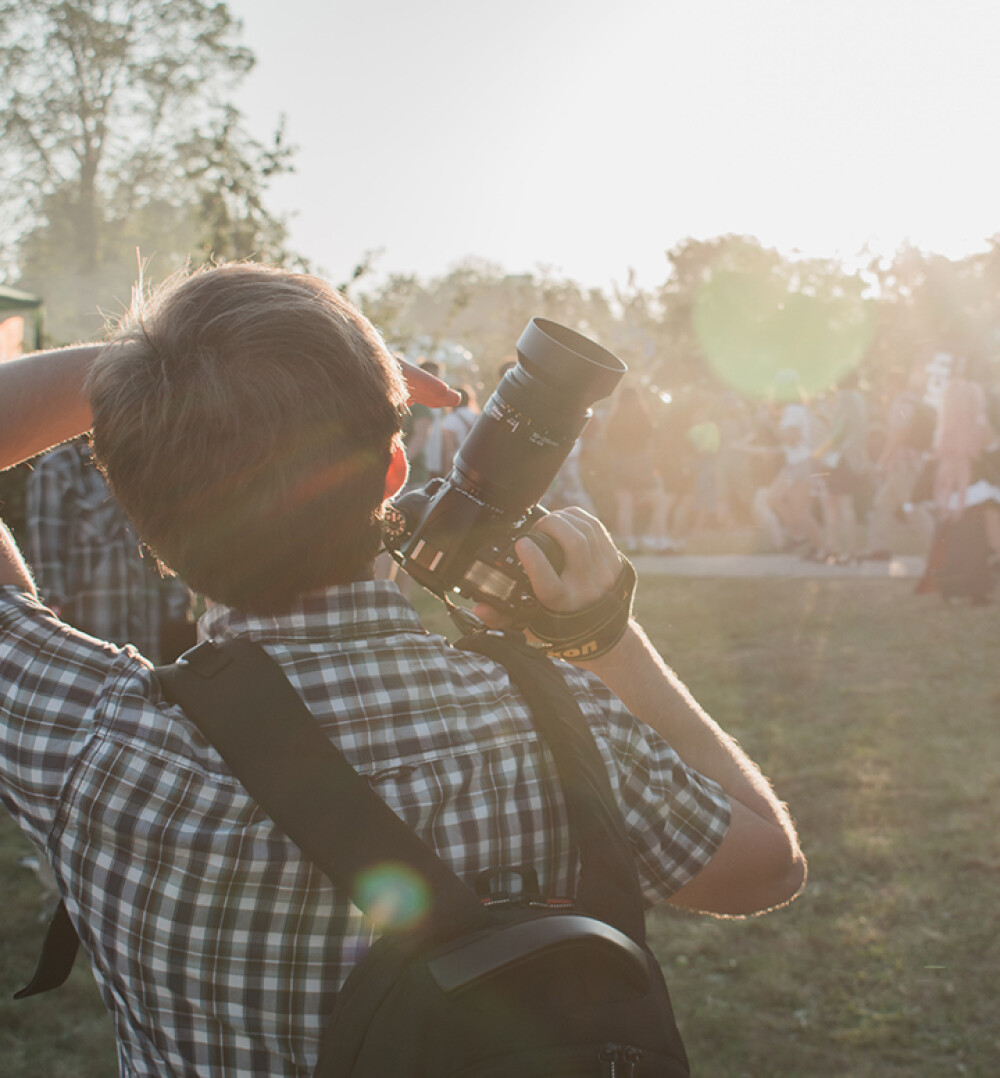 Three requirements
The following documentation must be received at least 5 business days before any permits will be issued. Please allow at least 10 business days for permits to be processed. Please note for an optimal online experience, we recommend you complete these forms on a desktop in the latest version of Google Chrome or Mozilla FireFox for PCs or Macs.

1. Submit the film production information form
Film Production Information Sheet – This form provides basic information about the production and the production company; a brief outline of all planned activities; the initial shooting schedule; and approximate number of cast and crew members. Please complete this online form and submit it. If you are having any issues completing or submitting the form, please contact [email protected] for assistance.

2. Submit the acceptance of terms and conditions form
Acceptance of Terms & Conditions Form – This form is a location agreement with the City of Calgary that must be signed for productions of 10 days or less. Download this form and email the completed version to [email protected].
3. Provide proof of commercial general liability insurance
Proof of commercial general liability insurance in the amount of not less than $2,000,000 (two million dollars) inclusive limit for any occurrence must be provided. The City of Calgary and Calgary Economic Development are to be named as an additional insured. Liability Insurance must be provided by an insurance company registered to do business in the Province of Alberta;
The City of Calgary (PO Box 2100, Station M, Calgary, AB T2P 2M5) and Calgary Economic Development (Fifth Avenue Place, West Tower)
Suite 2600, 237 4 Avenue SW Calgary, Alberta T2P 4K3) are to be named as an additional insured;
Automobile third-party liability insurance in the amount of not less than $1,000,000 (one million dollars) inclusive limit covering all vehicles used in connection with the film-making activities;

That any and all claims or legal suits or actions involved must be dealt with in accordance with the laws of the Province of Alberta and under the jurisdiction of the Law Courts of Alberta.

Additional insurance may be required depending on the filming activities in which case the amount will be decided by The City's Risk Manager.
City of Calgary locations & services
Using City parking, streets, parks or transit? Do you need City of Calgary location services provided by Calgary Fire or Calgary Police Services? A permit may be required.
Applications must be sent to our Film, TV & Creative Industries office a minimum of 10 business days in advance for all services unless otherwise stated. Fees may apply.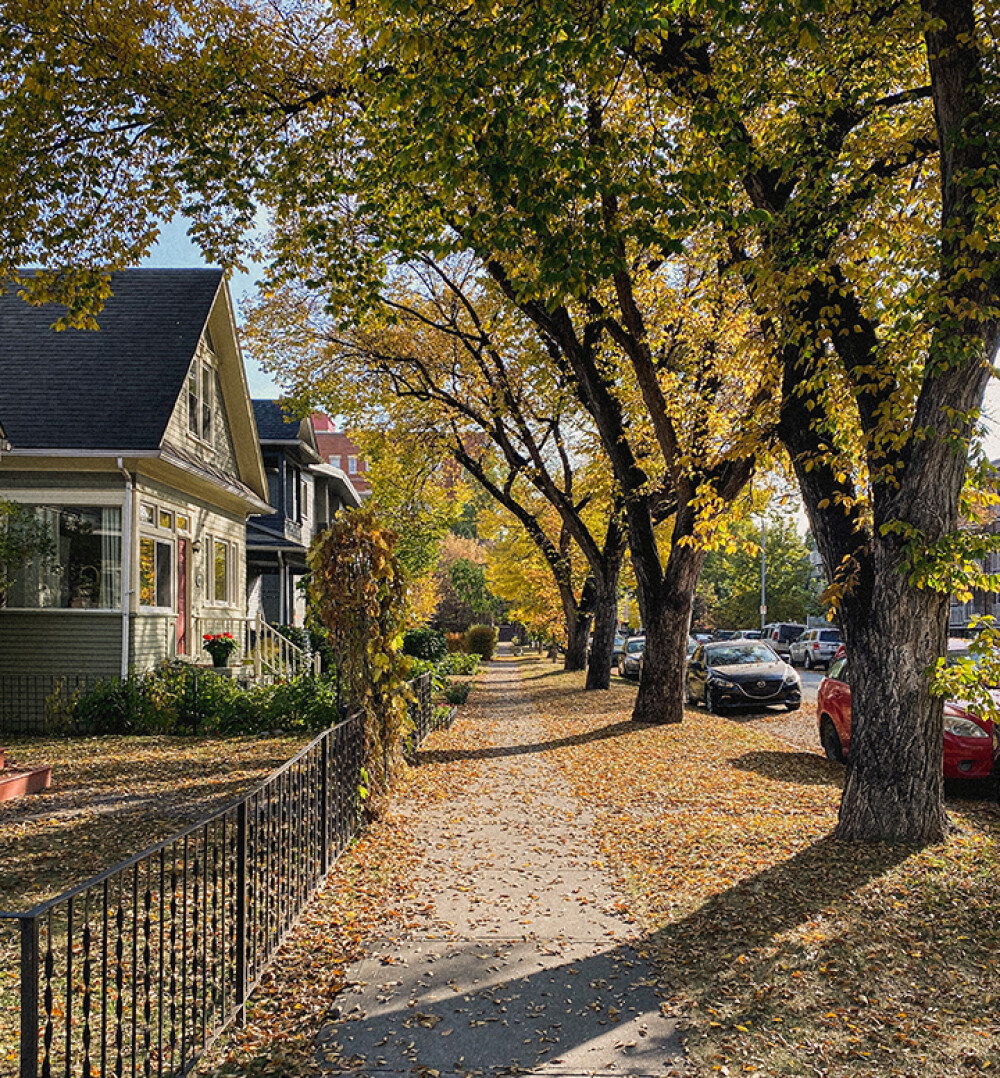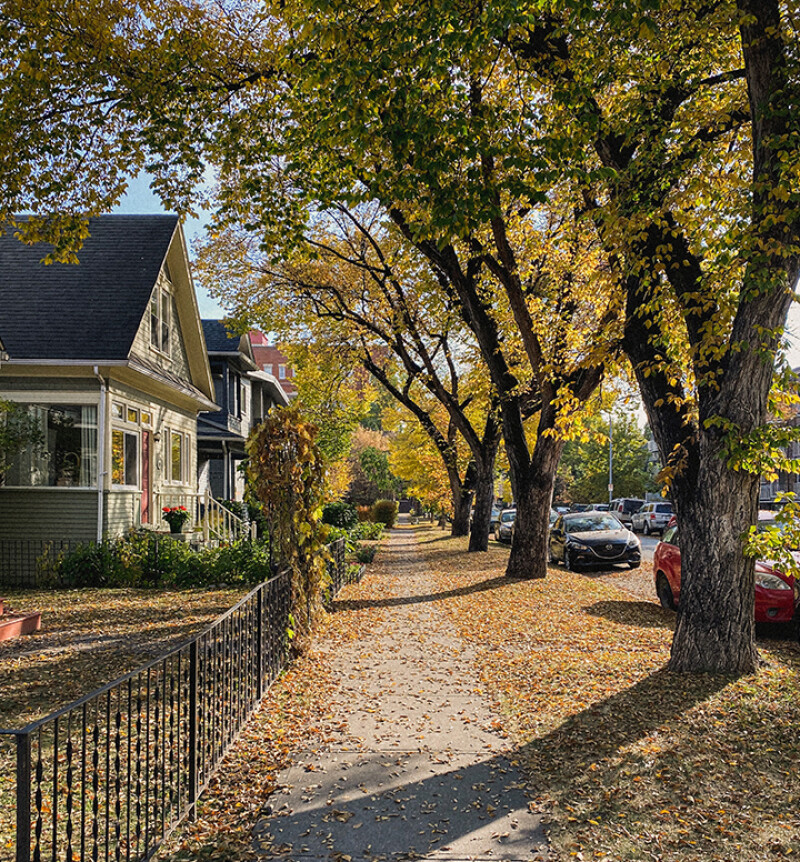 COVID-19 information
The screen-based production sector-specific guidance has been archived on the Government of Alberta Biz Connect website for your reference. The information and suggestions outlined in the guidance document are optional, and it is up to the individual productions to determine what measures, if any, to implement.
It is the responsibility of the permit holder to ensure they are aware of and are adhering to the current COVID-19 restrictions in the City of Calgary.
For more information:
Film Permit Fees (Effective January 2023)*
Various fees are charged for use of City of Calgary streets, parks, equipment and personnel.
*Prices subject to change
Generic Permit to Film: No charge
Traffic control set-up
Use of street / sidewalk: $27.00/day plus tax
Work order coordination: $136.50+
Small & medium NPAT (signage): $345.00+
Large detours: $585.00+
Parking authority (ParkPlus System): Varies by area, regular parking rates apply
Use of parks
$26.25 admin fee per application (non-refundable, due upon processing of application) plus a $4.75 risk management fee
Green Space: $56.62+ / day
Pathways: $56.62 - $82.56+ / day
Picnic Sites: $69.57+ / site (based on # of people)
Playfields: $1.20 - $23.10+ / hr (a $4.75 risk management fee is applied to each permit. Playfields are subject to a minimum $10.00 + GST fee)
Athletic Parks: $24.11 - $165.62+ / hr
Ice & Non-Ice Rates: $65.09 - $282.51 / hr
Arena Room Rates: $25.00/hr - $4780.65
Use of City-owned property: Negotiable
Transit:
$250 + permit fee
1 C-Train / LRT Car: $451 / hr (3 hr min)

1 transit bus: $175 / hr (2 hr min)

Transit staff (electrician, safety, signals, security): $155 / hr (3 hr min)

Transit Police Officers: $142 / hr (3 hr min)
Police (Pay Duty):
Min. 3 hr charge per officer / vehicle (all charges subject to GST, minimum of 2 week's notice for requests, 3 hr charge per officer for less than 24 hr cancellation)
Constable: $148.61 / hr
Sergeant: $174.67 / hr
Staff Sergeant: $189.82 / hr
Marked vehicle: $30.00 / hr (max. $360/vehicle/day)
Fire Department:
1 hour minimum may apply
Open flame: $151 / location
Pyrotechnics: $361 / location
Special effects: $362 / location
5 or more locations: $1569
Safety codes fee: $12
Safety codes officer: $114 / hr, $219 / hr nights and weekends
Additional Resources
Information for property owners, extras and production staff.
Information for property owners
If you are the owner of a property being used in a film production, here are some things to consider:
Initial contact is generally made by a Location Scout or Location Manager, who is hired locally by the film company. This person will be your contact during the duration of the "shoot". Call the Calgary Film Commission at (403) 221-7886 or the Directors Guild of Canada at (403) 217-8672 to check the credentials of the scout and/or the project.

Agree upon the exact number of days required for the shoot plus preparation and wrap time. (A shooting day is approximately 14 hours long.)

Arrange for a walk-through with the Location Manager to determine exact interiors and exteriors desired for filming; where equipment and vehicles will need to be positioned or parked; any "off-limits" areas specified by the owner; and any areas such as roof, trees, fences, windows, which may need to be used or altered during filming.

Decide what of your (the owners') personal property may be used for filming; how and where to store items not used; and who will be responsible for packing and moving.

Determine who will be allowed on "set" during period of use.

Set rules regarding: smoking; use of washrooms; laundry; water; electricity; kitchen; protective floor coverings; trash, etc.

Establish guidelines for production company's use of owner's phone and how payment will be made to the owner.

Determine with the Location Manager where cast and crew will be eating their meals.

Decide how the owner will be accommodated during filming and any living expenses that may be required.

Set vehicle parking for cast and crew.

Find out the nature of the project and how your location will be used. Will there be special effects like smoke, fire or gunshots?

Establish clean-up requirements, who is responsible and when it is to be completed (within 24-48 hours), and arrange with the Location Manager for a final "walk-through" for the owners' approval.

Recognize that location fees are negotiable. The owner should feel comfortable with the amount agreed upon, and a payment schedule should be established prior to any filming.

Create a written agreement detailing specifics – the owner may wish to add the following: "The applicant (film company) agrees to indemnify owner and to be solely and absolutely liable upon any and all claims, suits and judgments against the owner and/or applicant for personal injuries and property damages arising out of or occurring during the activities of the applicant, his (its) employees or otherwise. This agreement may be revoked at any time." A principal or agent of the production company should sign this contract.

Owner must get a certificate of insurance including a hold harmless clause for protection in case of any injuries on the property. All production companies should carry insurance policies that cover third-party rentals for property damage and liability. A photocopy of the insurance certificate should be given to the owner before any crew comes on the property.
Information for extras
People choose to do Background work for many reasons; it's a way to gain experience on a film set or to earn additional money or an opportunity to meet friends and other members of the community. Regardless of your reasons, you should take your participation in the production seriously and you should always conduct yourself in a professional manner. Please read the following section carefully if you are interested in doing background work.
The best way to get started is to contact each of the Casting Directors who handle Background on our list and inquire about getting into their database of performers. Chances are, they will require a photo and resume including details such as birth date, height, weight, current hair colour, etc. Remember, not all Background Casting Directors are the same and they may not all be looking for new people.
For more information please visit ACTRA Alberta.
Information for production staff
For information regarding production staff opportunities please contact:
On-set etiquette
New to working in the industry? Here are a few tips and tricks that can help you get started:
You are a professional performer. You can help guide other performers through the production day. Someone once helped you. Always set the example of how professionals should behave.

Remember - your word is your bond. If you accept a booking, you are committed to that production. Do not cancel!

A professional always arrives 10 minutes before the call time, prepared to work.

Be organized to show your wardrobe to wardrobe assistants quickly.

Be clear on call time, location and wardrobe before you say goodbye to the casting person who telephoned you, no matter how hurried he/she may be. If you are not sure, ask questions.

If you are still not sure, get the name of the production company and call their office.

Be clear to whom you are talking to. Know the wardrobe assistant's name and hair person's name. Ask.

Know the name of the A.D., P.A., or Casting person who is signing you in and out. Direct questions to the relevant person. You will save your time and theirs.

Follow instructions. When you are moved from place to place, go quickly and quietly.

Keep your holding area clean. Craft service people appreciate your help. Don't argue with them. Keep clean whatever area is set up for a craft service. You will get more by helping in this area than fighting. If something is needed, ask. For example, if you need an aspirin, ask the craft service person, not an A.D. Better still, bring your own. Bring the following items: a pen, spare change (for the pay phone), something to read.

Do not bring valuables to a production.

Don't bring food, drinks or anything that is not part of the set onto the set.

Respect the set and don't rearrange things to suit yourself.

Don't rearrange your hair, make-up or wardrobe for personal comfort after a master has been shot. That hat, scarf or coat (buttoned or unbuttoned) may well be in continuity.

Do your job and remember your action. Give the same action each time.

Listen attentively. Don't make the A.D.'s repeat instructions.

Be aware of equipment and what the camera is doing. Learn to know when you are in frame and when you are not.

Time your washroom visits for slack periods.

If you do go to the washroom, or for a cigarette, tell the A.D., P.A., or Casting person responsible for extras where you are going. Don't wander off. Do return immediately.

If you have a commitment to other work that could limit your ability to do overtime, tell the person responsible for extras as soon as you arrive at work. Be sure he/she understands and that you don't get caught in a continuity situation.

Keep a good attitude through the day (it could be a long one). A positive outlook can make the day go faster and more pleasant for everyone.

Return your wardrobe at the end of the day as nicely as you received it.